How to improve the shortcomings of TPU material sole?
Categories:

Industry news

Author:

Origin:

Time of issue:

2021-07-26 15:01

Views:
(Summary description)
How to improve the shortcomings of TPU material sole?
(Summary description)
Categories:

Industry news

Author:

Origin:

Time of issue:

2021-07-26 15:01

Views:
As the TPU molding process and production technology mature, a series of new materials will be introduced, and TPU will further penetrate the sole material market, especially where performance, comfort and durability are required. Moreover, the sole with uniform performance and beautiful will become one of the efforts of sole manufacturers.
Thermoplastic polyurethanes (TPU) are widely used in many industries due to their high wear resistance, elasticity, fatigue resistance, and chemical resistance, and the sole market is especially impressive. However, TPU soles also have some disadvantages, such as heavy weight, high hardness and poor shock absorption. Therefore, how to improve the shortcomings of TPU sole has become one of the TPU material sole industry.
TPU is short for thermoplastic polyurethane elastomer, which is one of the PU family. It has a strong high tension, high tension, toughness and aging resistance characteristics, is a mature environmental protection material. So do TPU materials belong to plastics? In view of the fact that many users do not understand this, the next small series will introduce this problem in detail for you.
As an elastomer, TPU is a kind of material between rubber and plastic. It is resistant to oil, water and mold. TPU products have outstanding bearing capacity, impact resistance and shock absorption performance. TPU belongs to the plastic category, the product is made by injection molding process, this material can soften at certain heat, but can remain unchanged at room temperature. It is used to stabilize and support the shoes. From the feel, the general hardness of TPU will be relatively hard, with strong elasticity of the hand pinch. Viewing from the outside, TPU can be very transparent. It is precisely because of this transparent feeling of TPU that it is now more popular among users. And TPU products are still a lot of high - grade, selectivity is strong.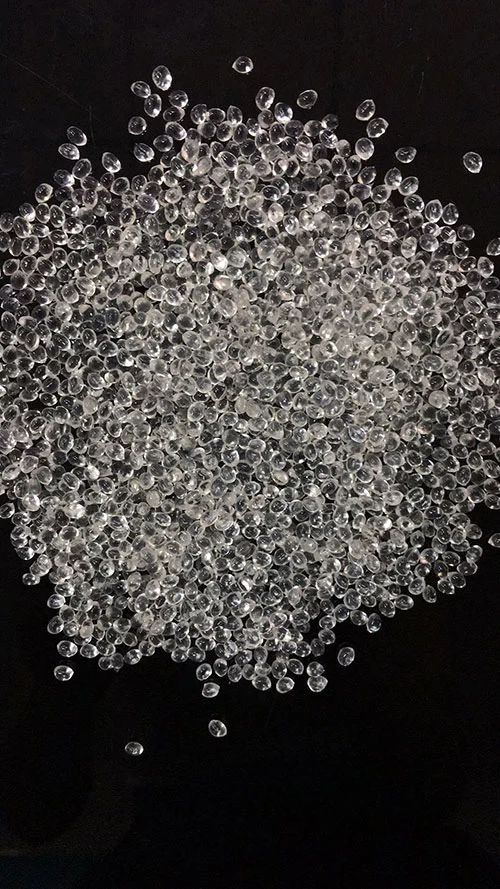 TPU can be used in the lining of automobile tires, conveyor belts, mine sorting screens, printing cots, waterproof and pavement materials, sealing rings, heels and so on. However, its high price and product cost, coupled with the narrow processing temperature range of TPU, it is difficult to process, to the promotion and application of TPU has brought some influence. The hardness of TPU is between that of rubber and plastic, and it can be processed into different products by extrusion, injection molding, blow molding, calendering and melt spinning. Due to the superior performance of TPU and the diversity of processing methods, TPU has been booming in many fields, especially in China, its development speed is very fast, more than Europe, America and Japan, so in recent years, The Chinese market has become the focus of TPU industry at home and abroad.
How to improve the shortcomings of TPU material sole? Currently, a very effective solution exists to foam TPU to obtain a new material -TPU foam material. Like popcorn, the particles expand to 5-8 times their original volume. The interior of the particle contains a large number of microporous structures. The pores are surrounded by a large amount of air and range in diameter from 30 microns to 300 microns. These obturators give the foamed particles excellent ultra-low density, high resilience and flexibility. Approximately 2000 foam particles were processed into the desired shape by steam molding, in which the outermost layer of the foam particles slightly melted and adhered to a stable shape, while the internal pore structure was not affected.
文字来源:OFweek
Scan the QR code to read on your phone