Application of TPU in Medical Supplies
Categories:

Industry news

Author:

Origin:

Time of issue:

2021-07-12 14:39

Views:
(Summary description)
Application of TPU in Medical Supplies
(Summary description)
Categories:

Industry news

Author:

Origin:

Time of issue:

2021-07-12 14:39

Views:
If there is one key industry that has taken on greater importance in this pandemic, it is the health care system and how it continues to support the country's recovery. At the peak of the COVID-19 pandemic, the need for highly responsive and emergency care was almost severely overloaded. Reactions have varied around the world -- but the changing, creative demand for biomedical supplies and textiles, especially protective clothing, has become a global story, and the new demand has prompted more involvement from manufacturers of all kinds. Thermoplastic polyurethanes (TPUs) are well known in the medical industry for their advanced applications in a variety of medical products and are used in specific scenarios. This high-performance material has been designated for use in the development of a number of safety-critical applications, including high-tech body armor solutions and leading aerospace solutions. The demand for advanced material solutions in the healthcare market is on the rise, and the use of TPU is leading to innovative approaches in biomedical products, protective clothing, infection control and medical devices.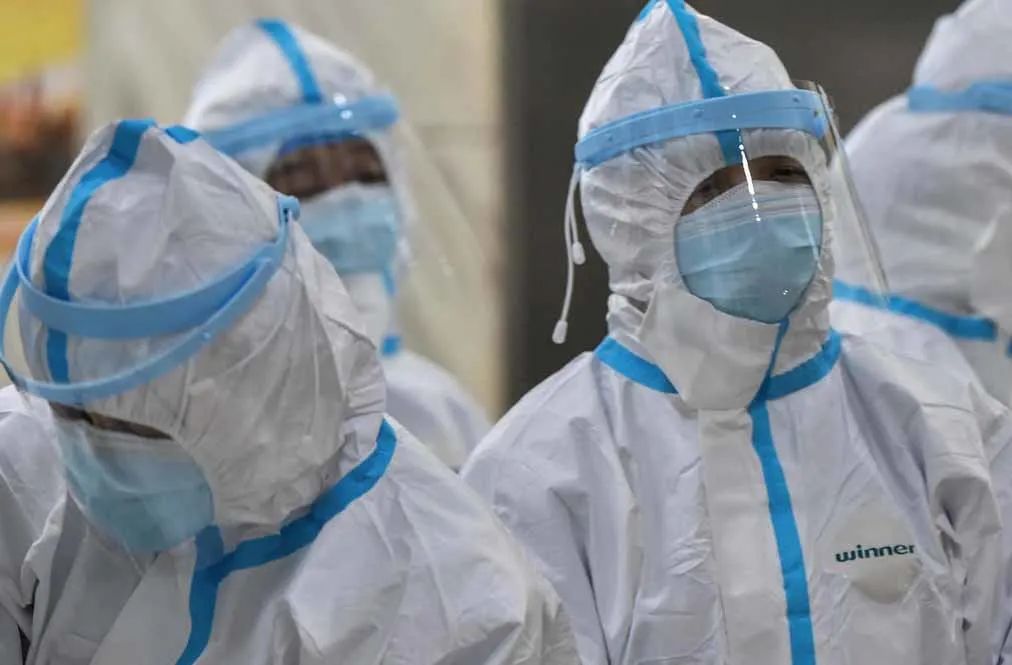 Focused thermoplastic polyurethane
Thermoplastic polyurethane (TPU) is a rubber-like material with a series of beneficial characteristics that make it an ideal choice for materials engineering. TPU film grades are made from polyurethane plastics that offer great elasticity and resistance to environments such as petroleum lubricants. The properties of the material exceed standard market demands and have become key in innovative product design, such as enhanced strength and other features. It is precisely because of its excellent physical and mechanical properties, including durability, tear strength, stress resistance and puncture resistance, that TPU has become an ideal material for medical applications. The additional elasticity and flexibility characteristics make this material a more desirable option, especially considering that it is often presented as a more sustainable alternative to PVC material. Permali's Tuftane TPU film grades are made from a blend of polyester or polyether aromatic PU polymer technologies. Key features of this material include excellent biocompatibility, transparency, high elastic strain recovery, soft touch on skin contact and excellent environmental resistance (including a variety of gases and chemicals). A variety of medical applications demonstrate market advances achieved through material innovation, with a focus on thermoplastic polyurethane, which is emerging as a sustainable alternative to traditional PVC materials. Manufacturing TPU material science for the medical market can accelerate product innovation while complying with a variety of increasingly stringent safety regulations. Material solutions are shaped by the regulatory environment, technical requirements, product performance requirements, and other factors. Especially for manufacturers of medical devices and healthcare products, the TPU levels being developed need to meet the requirements of biocompatibility and antifungal or bacterial properties. The antimicrobial properties of the material mean that certain TPUs are resistant to microbial growth, such as MRSA (Staphylococcus aureus) and Escherichia coli, while polyether-based TPUs can help limit the spread of bacteria with their inherent resistance to microbial growth. Thermoplastic polyurethanes are favored for their processing flexibility and grade variety, and material engineers and designers have a variety of packaging options. TPUs can be molded, die-cut, thermally molded or welded to the desired shape or size. Permali's Tuftane TPU film makes it easy for manufacturers to finish, convert and process plastic and rubber materials using traditional techniques. The most common are film and sheet processing and finishing technology, including vacuum thermal forming; Heat sealing and laminating; Adhesive and solvent bonding; Cutting, punching and stamping; Radio frequency, high frequency and ultrasonic welding, embossing and printing. At the regulatory level, the scope of regulation is broader, such as the EU's 93/42 / EEC Directive, as well as national regulations. For example, ISO 10993 represents a safety standard for managing a variety of biological risks and is designated for use in biocompatible medicine. Tuftane TPU films are frequently evaluated to meet the requirements of a range of device applications. Biocompatibility means that medical devices undergo rigorous safety testing to ensure their suitability in a hospital setting. Biocompatible material solutions are designed to meet biological risks. At a minimum, these materials should not introduce any unnecessary reactions, such as catalysis or facilitation of chemical reactions. Biocompatibility is a statement of safety assessment or appropriate host response. Biomedical products are manufactured under strict safety regulations and play a role in a range of professional and consumer health markets. The combination of resistance to bacteria and other fungi with biocompatibility means that these materials are desirable for the unique challenges and complexities of healthcare. TPU Films for Medical Applications TPU Films have been selected as specified materials by leading manufacturers of pharmaceuticals, health care products, hospital equipment, biomedical equipment and personal protective equipment (PPE) for medical personnel. TPUs are designated for use in many markets due to their high performance properties, in medical care applications ranging from artificial heart components and plasma bags to isolation tents in hospitals. High strength, tear resistance, and biocompatibility are all important features that continue to encourage product innovation throughout the medical market. New applications are emerging, especially in categories that medical device manufacturers can push into the market (such as barrier membranes or wound dressings). In particular, polyurethane has a reputation for outperforming other materials in these demanding environments. In medical Settings, materials often rub or bend against each other. Without a TPU rating, these materials will tire or weaken. Enhancing material properties through TPU is a way to advance product design and innovation. Medical workers benefit from TPU During pandemics, shortages of protective equipment and supplies become a familiar headline. The need for product innovation and rapid turnaround means that a variety of manufacturers have played a role in supporting national health systems during the global health crisis. Manufacturers use TPU solutions in personal protective equipment, such as protective film, in the UK and Europe. The focus is not only on product design and safety, but also on how manufacturers can align with national efforts to rebuild the UK's supply chain and urgently produce high quality personal protective equipment solutions for frontline workers. As well as providing a security solution for NHS staff, the manufacturer has also deployed TPU materials for hospital bedding systems, which play a key role in patient care. Whether it's patient or worker safety products, when it comes to addressing challenging health crises, TPU has been valuable in advancing product design and helping the medical market innovate with its devices and devices. Looking ahead, material design is a starting point for innovative product design that can help market development and overcome challenges.
Scan the QR code to read on your phone