A generalist in medical field -- TPU is applied in medical field
Categories:

Industry news

Author:

Origin:

Time of issue:

2020-08-03 11:23

Views:
(Summary description)
A generalist in medical field -- TPU is applied in medical field
(Summary description)
Categories:

Industry news

Author:

Origin:

Time of issue:

2020-08-03 11:23

Views:
TPU is widely used in biomedical field because of its good biocompatibility and mechanical properties. Its application in the medical field becomes various, the main product has artificial heart auxiliary device, artificial blood vessel, artificial skin and so on. Medical TPU is widely used in the field of medicine for its flexibility, wear resistance, high compatibility, no deformation, no allergic reaction, good blood compatibility, and does not affect the blood composition.
With the progress and development of the society, polymer materials represented by PVC and TPU have become the most commonly used biomedical materials, and the application of polymer materials in in vitro diagnostic equipment is becoming more and more important.
Because of its critical role, artificial heart auxiliary device has very strict requirements on its performance and production materials. It does not damage blood cell components, produce toxins and allergic reactions, cause harmful immune reactions, release electrolytes, and do not damage adjacent tissues. Clinical trials have shown that TPU has many performance advantages over natural rubber and silica gel, such as blood compatibility and durability.
Due to its mechanical stability, biocompatibility and elasticity, TPU is often used to prepare medical catheters, such as infusion tubes and artificial catheters. Fiberoptic gastroscope is an important part of the gastroscope hose has high performance requirements, sufficient flexibility and flexibility without toxic side effects, the diameter of the catheter is the same, no bending and deformation. The surface of the conduit needs to be smooth. The gastroscope tube made by TPU meets the above requirements and medical requirements.
TPU endotracheal intubation is light and flexible, convenient for clinical use, easy and comfortable for patients to move, can prevent radiation damage to the human body, is conducive to treatment and diagnosis, can replace metal endotracheal intubation, is one of the world's more advanced medical devices.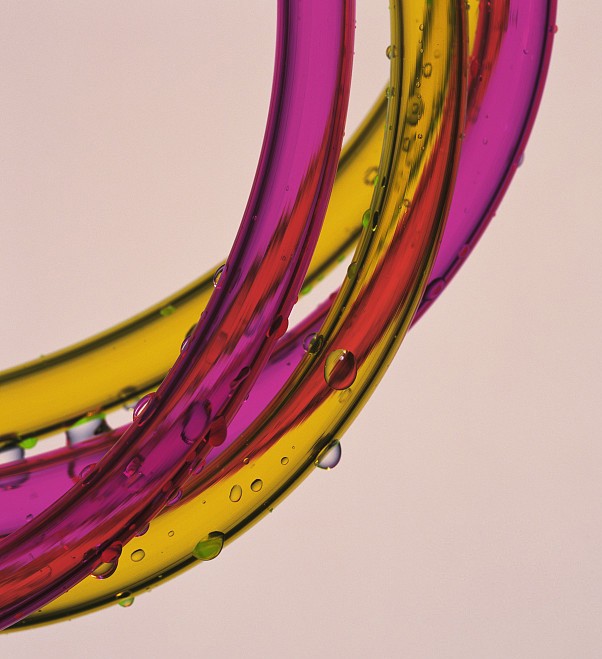 Traditional PE, PVC film has the advantages of water - proof, liquid - proof. They are popular for medical protection, such as wound dressings and surgery, but they have a problem with not being able to get rid of the sweat produced by the body's metabolism in a timely manner, causing discomfort such as heat, cold and humidity. Therefore, there is an urgent need for a new medical film to replace this kind of products. Polyurethane elastomer medical films were made by spraying pressure sensitive adhesive on the surface of polyurethane elastomer films. Compared with traditional PE and PVC medical film, TPU medical film has the characteristics of gentleness, good skin compatibility, high elasticity, strong moisture permeability and 100% waterproof, which can effectively prevent the film from falling off during operation. Inhibit the transfer of various bacteria during the operation. Such as orthopedic surgery, heart valve replacement, intravenous indwelling needle, abdominal and thoracic intubation, treatment of spinal fluid shunt, etc., can significantly reduce the infection rate. There is also a waterproof antibacterial medical polyurethane elastomer, made of medical protective gloves with good mechanical properties, water resistance and air permeability, can resist the invasion of gram-positive and negative bacteria.
Artificial skin for medical use
Artificial skins can be made from TPU foam because of its excellent air permeability. It also speeds up the growth of the skin, prevents moisture and inorganic salts from passing through the damaged area, and avoids bacterial infections. Natural latex is often used to make medical gloves, but for some users, latex may cause an allergic reaction. However, polyurethane elastomers can be made into medical gloves by adjusting the molecular structure, so as a new raw material for medical gloves, polyurethane elastomers can replace gloves made from natural latex. Compared with MDI-based TPU, gloves made from polyurethane elastomer have many advantages, such as not easy to age, and traditional latex gloves are easy to change color after use for a period of time, and are not easy to produce allergic reactions, so they are closer to the skin.
At present, TPU has made some achievements in the medical field in China, such as the successful development of shape memory polyurethane elastomer, thermoplastic polyurethane film composite textile with body temperature shape memory polyurethane elastomer and thermoplastic polyurethane film can be used in the production of allergy-proof gloves and band-aids. Amphoteric biodegradable medical polyurethane elastomers were prepared under mild reaction conditions.
In addition, good results have been obtained in prosthesis, cartilage, separation membrane, medical suture, family planning products and so on.
To sum up, TPU materials have good biocompatibility, anti-thrombotic performance, large degree of freedom of design, good mechanical strength, easy processing and molding, good adhesion, friction resistance and bending resistance, and are widely used in medical materials, which will be the focus of future research.
This article simply introduces the elasticity of polyurethane elastomer material several applications in the medical field, such as artificial heart assist device, medical catheter, medical film, medical artificial leather and so on our country have also developed a biodegradable PU slow-releasing material, tissue engineering material and human body repair material research, the future TPU still has more applications will be used in the medical field.
Scan the QR code to read on your phone